Thanks to Judi Graff aka FarmnWife for hosting Flat Ryan at Graff Land & Livestock this week! Judi is really well known in social media circles as someone who triumphs farm blogging with her site FarmNWife.com and her Twitter handle FarmnWife. 
#FlatRyan found his way to our farm through our printer. (Very cheap way to travel.)
After we gave him a new plaid shirt and cowboy boots, we put Flat Ryan to work.
We were putting up square bales of hay into the barn. First Ryan helped unload the rack.
But then he decided to help the boys up in the hay mow.
The quickest way to get up there was to simply ride a bale on the conveyor. So that's what he did.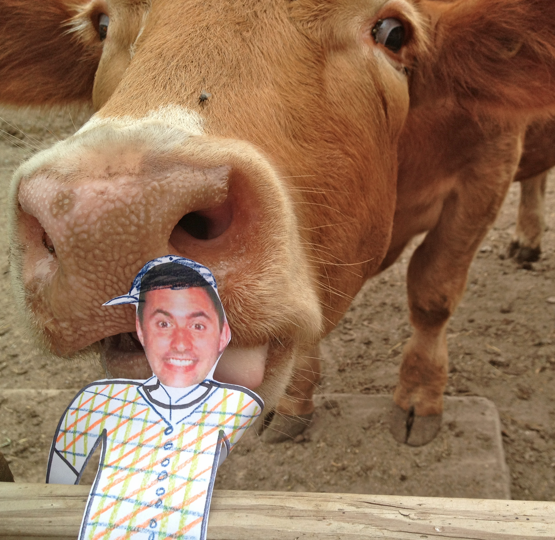 After the racks were unloaded, Ryan wanted to take a look at the steers in the barn lot.